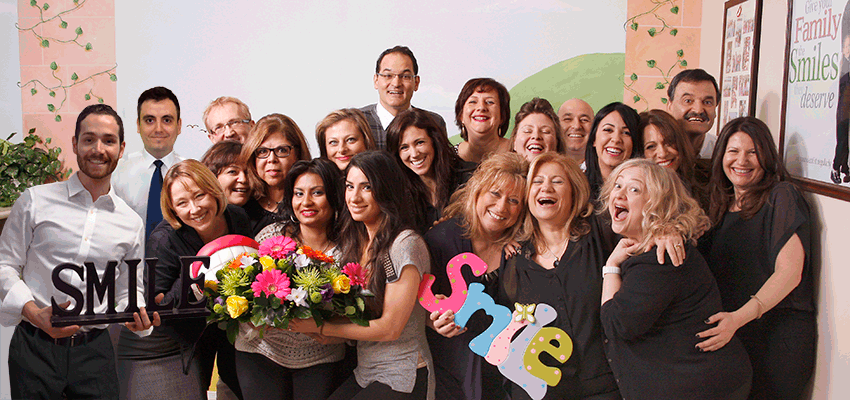 September 2016: Tips, eNews & More!

---

Your Dental Team is raising money again, for the


CIBC RUN FOR THE CURE


Please drop by the office to donate a loonie or toonie before September 15th. Any amount is appreciated.

Thank you very much!!!



Fall is just around the corner, and for many families that means a return to school and work. During this change of routine, don't forget to take a few moments in your busy day to relax and focus on your health. Studies have shown that stress and oral health are closely related, but remember that small lifestyle changes are easy to implement into your day. A healthy breakfast boosts performance by improving your concentration and overall health. Take some time to brush and floss before setting out on your day, and the results will assist you in maintaining a happy and healthy smile.

You still have time to take advantage of the outdoors with many events coming up. If you're in or around Toronto, check out Toronto International Buskerfest, Toronto International Film Festival (TIFF), Small World Music Festival, all the way to the end of the month with Oktoberfest on September 30th and October 1st, along with Nuit Blanche!


Time for Your Cleaning

Is it time for a cleaning or to have unfinished dental work completed?

If your dental benefits are based on the calendar year, your maximums may not roll over into the New Year. Our calendar can fill up quickly this time of year, so we encourage you to call or click today for the most convenient appointment dates & times to schedule an appointment before the New Year.

Have a safe and healthy month,

To keep you SMILING we are open 7 Days Per Week





Monday:
Tuesday:
Wednesday:
Thursday:
Friday:
Saturday:
Sunday:

9am - 9pm
8am - 9pm
9am - 9pm
9am - 8pm
9am - 7pm
9am - 4pm
9am - 1pm
Now is the time to come in and see us.
You can either request an appointment online
or call us at (905) 832-5000.




- The Team at Family Dentistry in Maple

---

Nutrition & Healthy Teeth

Making good nutritional choices at an early age will help you maintain healthy teeth throughout your life.

Combining the right nutritional choices with proper dental maintenance helps to ensure proper oral care.

What happens if you don't take care of your teeth?

The accumulation of plaque, mucus, bacteria, and food residue (particularly from foods that are high in sugar and starch) builds up on the surface of your teeth, leading to decay and gum disease.

This build up of residue can be limited however by consistent brushing and flossing along with making smart and healthy food choices.

Click here to read about 5 ways to maintain healthy teeth.

---

Sweet Glazed Salmon

Looking for something fancy but simple to make? Here's a sweet and tangy twist on a salmon fillet that is quick and easy to prepare while you get back into your busy September routine!

Click here for the full recipe!