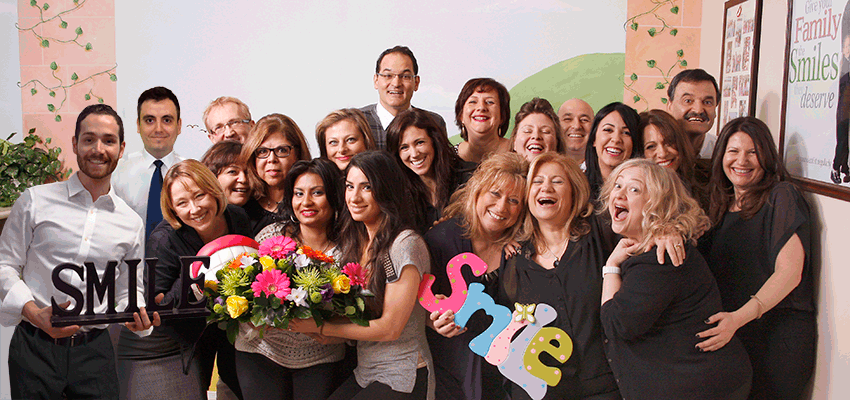 May 2016: Tips, eNews & More!

---

We hope you will have the opportunity to spend this day with your family and especially your mom on Sunday, May 8th.

Our mothers have a huge influence on our lives, teaching us right from wrong and how to be the best version of ourselves. Make sure that your mother feels appreciated not only on this day but also on all the other days of the year!

Here are some Mother's Day gift ideas to get you started...


A bouquet of her favourite flowers
Breakfast in bed
(see our recipe for a delicious smoothie you can make to go along with the meal)
A framed photograph
Dinner out at the most talked about restaurant, or dinner in with her most loved dish

Make your Mom smile on Mother's Day and enjoy the Victoria Day long weekend. We hope that you make some great plans for the moms in your life.

Enjoy the warm weather and take care of your smile!

To keep you SMILING we are open 7 Days Per Week

Monday:
Tuesday:
Wednesday:
Thursday:
Friday:
Saturday:
Sunday:

9am - 9pm
9am - 9pm
9am - 9pm
9am - 8pm
9am - 7pm
9am - 4pm
9am - 1pm
Now is the time to come in and see us.
You can either request an appointment online
or call us at (905) 832-5000.


Have a great month,

- The Team at Family Dentistry in Maple

---

Why Have Your Teeth Cleaned?

Proper oral hygiene is important not only for your appearance, but also for your overall health. Improper oral hygiene may lead to infection, gum disease, bone and tooth loss, circulation and cardiovascular disease, and even strokes.

Why is cleaning part of good oral hygiene?

Good Oral Health: During dental cleanings, the hygienist can let you know if you're maintaining good oral health, and make appropriate suggestions if you're not.


Early Detection of Dental Problems: Any possible problems can be detected during dental cleanings, allowing for proper and timely treatment. Minor problems such as cavities or early gum disease can be treated and do not have to become major problems.


Keeping Your Teeth: Regular dental cleanings, along with check ups, brushing, and flossing, are important to let you keep your own teeth for as long as possible, and helping you to maintain your normal chewing function and overall good health.


Gum Disease: If gum disease is diagnosed early, it can be reversed through treatment. Gum disease is caused by infection in the gum tissue and bone, eventually leading to tooth loss. Regular dental cleanings - and check ups - help to prevent gum disease.



Click here to learn more about teeth cleaning.

---

Strawberry Oatmeal Breakfast Smoothie

Start your morning right with this filling and nutritious strawberry smoothie. Made with fresh strawberries, this delicious and creamy drink is sure to keep you energized throughout the day. For those in a rush, simply toss these ingredients into a blender and take your drink to go.


Click here for the full recipe!