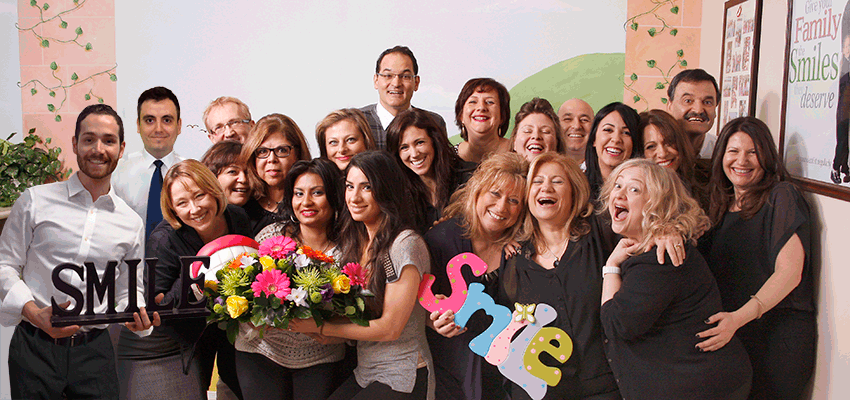 March 2016: Tips, eNews & More!

---

It's a beautiful time of the year because the days are getting longer, the weather is getting warmer and before you know it spring will be here. What better time to schedule a dental cleaning? This is a busy time of year for children's check-ups so plan ahead and schedule an appointment today!

March is also National Nutrition Month

The theme for 2016 is "Make Small Changes - One Meal at a Time". Diets and workout routines are often abandoned because people expect changes to happen overnight. Don't make the mistake of setting the bar too high. Plan for small improvements each step of the way so you can move towards your personal finish line.

Proper nutrition is integral to overall health and vitality. The foods you choose affect your oral health from the moment you put them in your mouth.

To keep you SMILING we are open 7 Days Per Week

Monday: 9am - 9pm
Tuesday: 9am - 9pm
Wednesday: 9am - 9pm
Thursday: 9am - 8pm
Friday: 9am - 7pm
Saturday: 9am - 4pm
Sunday: 9am - 1pm

Now is the time to come in and see us. You can either request an appointment or
call us at (905) 832-5000.

Have a great month,

- The Team at Family Dentistry in Maple

---

What is Dental Bonding?

Bonding is a composite resin filling placed on your teeth. Composites are the materials used for restoring decayed teeth, making cosmetic improvements and even changing the colour and reshaping of teeth. Bonding can be used lighten any stains you may have, close up minor gaps and correct awkward looking crooked teeth.

Bonding has become a common procedure and can usually be completed in one short visit. Bonding will cover any natural flaws by first applying a thin coating on the front surface of your teeth to which the bonding material is applied.

Click here to learn more about dental bonding.

---

Chicken Asparagus Penne

With National Food Month's theme in mind - making small changes one meal at a time - here is a delicious and nutritious pasta dish to get you started.

While you may be tempted to substitute the "sprinkled parmesan" with a more traditional Alfredo sauce, consider this your first small change and small step towards a healthier you.

Click here for the full recipe!