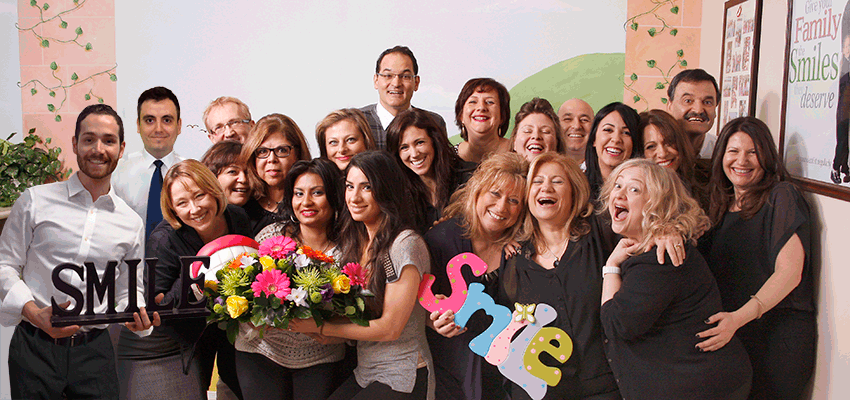 June 2016: Tips, eNews & More!

---



Summer is finally here, with June 21st being the official first day of summer and the longest sun lit day of the year. Whether you're drawn to the beach, the campfire or the patio we hope you make the most of the warm weather and get outside - it will be winter again before you know it. As your children are wrapping up another school year be sure to schedule them for a dental appointment before their schedule is filled with trips, summer camps, and summer jobs.

We also want to wish a Happy Father's Day to all of the Dads on June 19th. If you're having trouble coming up with something special to do, check out this top 25 gifts list. There's also no shame in sticking to the classics like golfing or fishing, ties & socks - they're classics for a reason!

Wishing you and your family a safe and wonderful summer.

To keep you SMILING we are open 7 Days Per Week

Monday:
Tuesday:
Wednesday:
Thursday:
Friday:
Saturday:
Sunday:

9am - 9pm
8am - 9pm
9am - 9pm
9am - 8pm
9am - 7pm
9am - 4pm
9am - 1pm
Now is the time to come in and see us.
You can either request an appointment online
or call us at (905) 832-5000.


Have a great month,

- The Team at Family Dentistry in Maple

---

What is Nitrous Oxide?

As comfortable as we try to make our patients there are always those that just fear the dental chair. It could be the needles, the drills, or the noises. If you're one of our patients that just dreads coming in, we may have a solution for you.

What is Nitrous Sedation?

Nitrous Oxide - better known as laughing gas - is an effective sedative that is widely utilized in dentistry to help relax patients during a procedure. The gas is administered through a mask placed over the nose of the patient. After 30 seconds to 5 minutes of breathing the patient begins to feel a pleasant level of sedation. In some patients the cheeks and gums will begin to feel numb.

After the gas has been adjusted to the appropriate dose and the patient is relaxed and sedated we can proceed with treatment.

Click here to learn more about nitrous oxide.

---

Honey Grilled Shrimp

With the cold weather behind us you're probably ready to take a break from those heavy, hearty meals like stew and chili. It's time to get out the patio furniture and fire up the grill for your summer favorites.

This month we're keeping it light with honey grilled seafood. Feel free to get creative by picking up some fresh fruit or vegetables and making kabobs.

Click here for the full recipe!