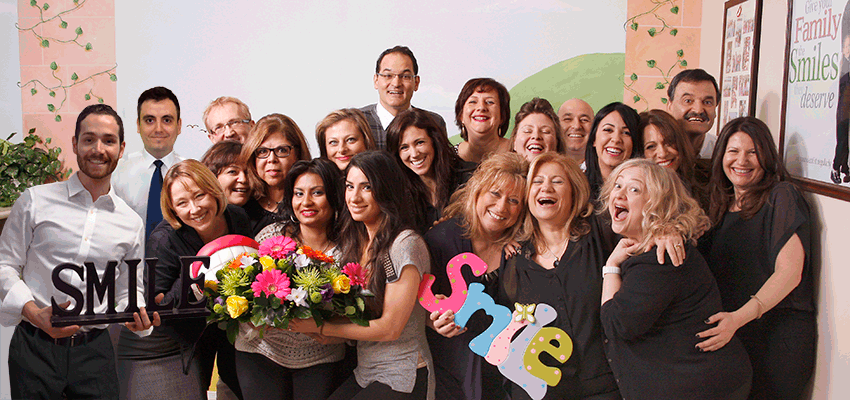 February 2016: Tips, eNews & More!

---

Happy Valentine's Day from all of us to you!





It's important to bundle up during the chillier months of the season, but even more so to be mindful of your health. February coincides with Heart Month, an initiative to raise awareness and funds for those affected by heart disease and stroke.

At least 90% of Canadians have at least one risk factor, so make sure you are aware of the symptoms and to check up on family and friends who may be at risk.

Taking care of your teeth can also help with your heart health. Research has shown that bacteria found in gum disease can spread to the heart so make sure you brush and floss regularly.

February also means Valentine's Day (February 14th) and Family Day (February 15th). We hope you show love to all of those that bring you joy in your life and spend quality time with your family. Some ideas include doing activities together for example bowling, swimming, board games, visiting the zoo and skiing. Put away the phones, computers and take time to appreciate each other without all the outside interference. Make these times special because they create beautiful memories.

If it's been awhile since we've seen you, be sure to book an appointment.


To keep you SMILING we are open 7 Days Per Week

Monday: 9am - 9pm
Tuesday: 9am - 9pm
Wednesday: 9am - 9pm
Thursday: 9am - 8pm
Friday: 9am - 7pm
Saturday: 9am - 4pm
Sunday: 9am - 1pm

Now is the time to come in and see us. You can either request an appointment or
call us at (905) 832-5000.

Have a great month,

- The Team at Family Dentistry in Maple

---

Whiten Your Smile!

If your teeth have lost their pearly white, healthy appearance you are not alone. Aging, diet, injuries and many other factors cause teeth to dull and yellow. Teeth whitening has become a popular dental procedure offered at our office. Whitening is a process that restores stained or discoloured teeth to a healthy, natural colour, and is very safe under the supervision of a dental professional.

The results from whitening can last for as long as a year and with touch-up treatments (at home) every few months results can last even longer. "Touch-ups" are especially useful for patients that drink beverages that are prone to stain teeth, such as coffee, tea and red wine.

Click here to learn more about teeth whitening.

---

Chocolate Raspberry Parfait

Looking for a healthy way to indulge?

Try this Chocolate Raspberry parfait which is easy to make, good for you, and will still satisfy your chocolate craving.

Click here for the full recipe!